For TEAM's Santa Paws holiday charity collection, we chose 4 of our cities rescues/shelters. It was not easy to narrow them down to only 4, but we needed to make sure we could follow through and have something to give. The 4 rescues/shelters we chose are: Craig Street Cats, Winnipeg Pet Rescue Shelter, Before the Bridge Senior K9 Rescue, and Popcorns and Binkies Rescue Haven. In choosing these 4, we have been able to ensure that we can give back to cats/kittens, dogs/puppies, as well as a variety of small animals.
So who are our chosen rescues? Read below to learn more!
Craig Street Cats
"In 2008 Winnipeg's Wolseley neighbourhood was home to a number of large, and growing, colonies of feral cats. Craig Street, only one block long, was home to over 40 adult free roaming cats that were mating freely, having kittens all over the block, and generally causing a nuisance.
The original Craig Street Cats project was started with the intention of performing TNR (trap, neuter, return) for the adult cats on the street. CSC's founder, Lynne Scott, bought one trap, made 18 appointments with the Winnipeg Humane Society's TNR program, and started trapping cats.
Since that first year the project has grown somewhat. We started with the intention of caring for one colony of cats. We now care for or provide resources for community cats all over the city, and are the only organization actively working to humanely reduce Winnipeg's free roaming cat population. Craig Street Cats is now the largest cat specific animal welfare organization in Winnipeg.
For most of its existence Craig Street Cats operated from its founder's home, on Craig Street. By 2012, however, the operation had grown too large to manage from a private residence, and CSC moved into its adoption centre on Madison St.
As of 2013 Craig Street Cats is caring for over 700 cats all over Winnipeg, including 150 in our adoption centre, and almost 100 in foster care. The balance are living in managed colonies.
Craig Street Cats became a registered non-profit organization in October of 2008, and, as such, is registered with the Manitoba Companies Office and the Consumers' Bureau. Operations moved from 'grass roots' to a formalized board governed corporation in June, 2013."
For information on adoptable cats/kittens, please click here.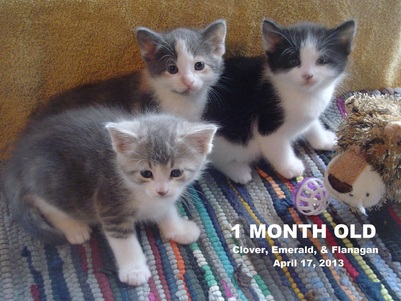 (Image obtained from Craig Street Cats website, adoptables page)
Winnipeg Pet Rescue Shelter

"Winnipeg Pet Rescue is Manitoba's first registered charity NO-KILL animal shelter. We believe that every pet has the right to life and are recognized as beings with feelings with the right to loving care. We have no time limit to an animal's stay while we find a suitable home for them."
For information on the adoptable animals, please click here.
(Leo, currently available for adoption at WPRS)
Before the Bridge Senior K9 Rescue

"Before the Bridge Senior K9 Rescue is a volunteer operated, registered charity located in Stony Mountain, Manitoba. We rescue senior dogs in need that have been surrendered, neglected or dumped in a pound and help them to find permanent, loving homes to live out their days. Every dog rescued by BTBSK9 Rescue is rescue protected, from the moment they come to us until they cross the rainbow bridge.
We place dogs with loving foster families, who care for the dogs until they find their forever homes. The foster families and volunteers are the foundation of Before the Bridge and we couldn't operate without them. We are always looking for fosters and are happy to work with you to find a dog that would fit you home."
For more information on the available seniors, please click here.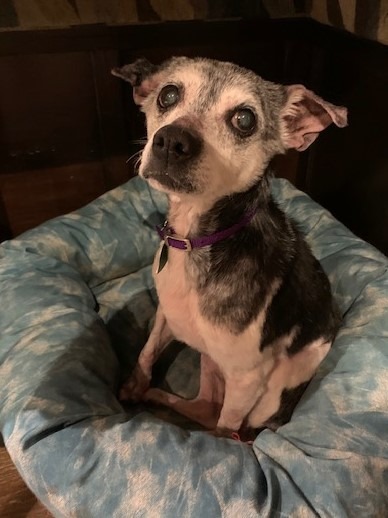 (Angel, currently available through Before the Bridge)
Popcorns and Binkies Rescue Haven

"We are a registered non-profit small animal rescue located in Winnipeg, Manitoba, Canada. We rescue, rehabilitate and re-home unwanted and abandoned small animals. We also aim to educate the public on proper care and nutrition for these critters."
For more information on adoptable animals, please click here.
(Trick, currently available through Popcorns and Binkies)
TEAM very much appreciates the kindness of our members, and we look forward to helping these animal rescues through donations at the holidays.