Happy Holidays!! TEAM is once again doing a Holiday Charity Collection for the Children's Hospital, and for some of Winnipeg's animal rescues. Although our collection for the Children's Hospital is a replica of last year, our collection for the animals has changed a bit! The fundraiser we took part in last year was not being held this year, so we decided to create our own! Although similar, we have followed the Christmas Cheer Board model for putting together collection hampers based on wish lists. Introducing TEAM Santa Paws 2019! We are presenting ourselves like a sports team, only the sport is seeing how much we can donate in under a month.
We are collecting for Popcorns and Binkies Rescue Haven, Before the Bridge Senior K9 Recue, Craig Street Cats, and the Winnipeg Pet Rescue Shelter. All of their full wish lists can be found on their webpages, although we have created a combined wish list of all the most important items. Monetary donations can be made through the rescues webpages directly.
As a union, we don't just want to be there for the bad times, we also want to be there for the good times too. With your help, we can give back to our communities and to the children and the animals of this city.
Last year's holiday collection was quite successful for a kick off year, and we hope that this year is the same.
Click here for the Children's Hospital Wish List.
Click here for the Santa Paws Holiday Wish List.
Take a look at a few pictures from last years successful Holiday Collection Event!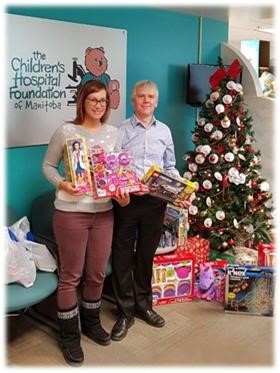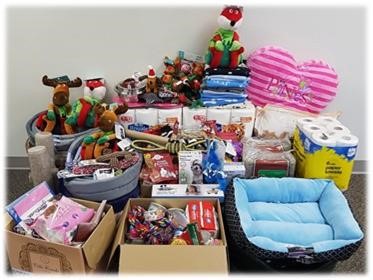 This years TEAM made poster