"The drumming of horse hooves grew louder, until it rivalled the howls and cheers from a riotous crowd that pushed a streetcar off its tracks and lit it on fire.
The horses — ridden by special constables and North-West Mounted Police — raced around the corner of Winnipeg's iconic Portage and Main intersection, running toward the chaos five blocks north, in front of city hall.
Authorities collided with the crowd. Cheers became screams.
The blasts of gunfire rang out above it all.
It was June 21, a defining day of the 1919 Winnipeg General Strike that became known as Bloody Saturday..."
To read the full article, please click here.
(The corner of Portage Avenue and Main Street is filled with people on Bloody Saturday, just hours before the riot begins further down Main by city hall. (L.B. Foote Collection/Archives of Manitoba) )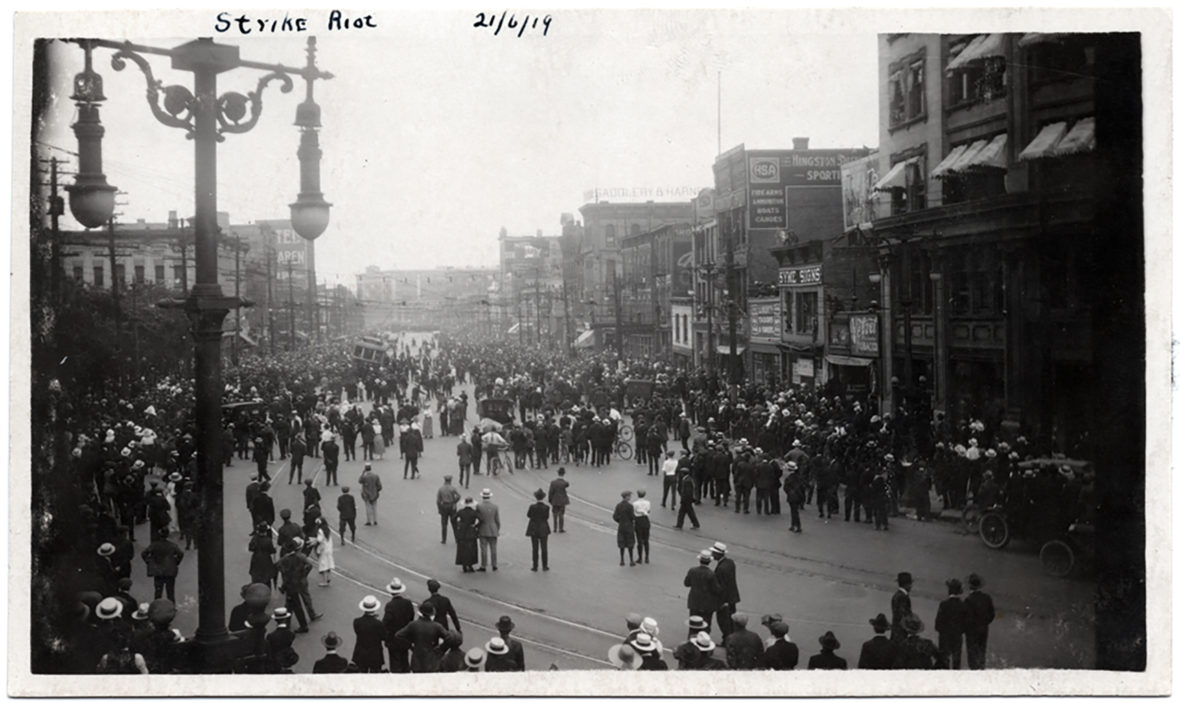 (The crowd on Main Street begins to tip the streetcar in the distance. (William Wilson fonds/Archives of Manitoba) )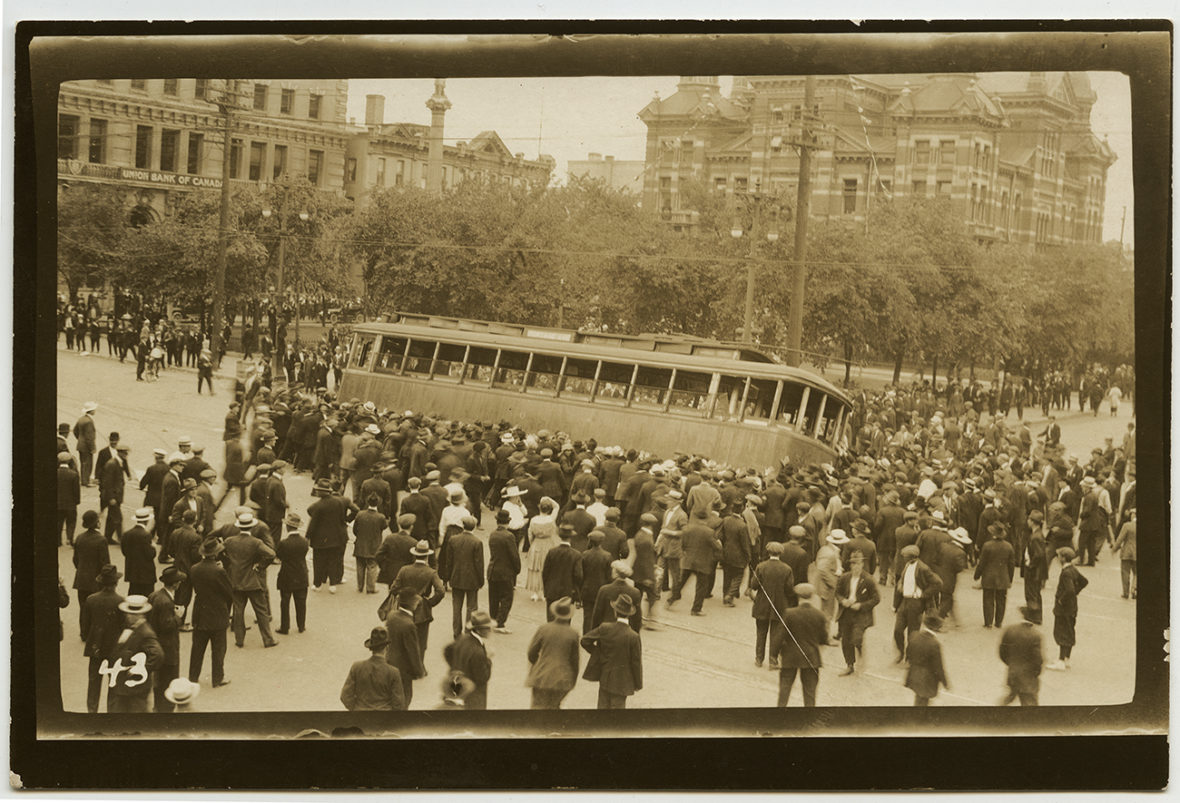 (A streetcar is overturned in front of city hall at Main Street and Market Avenue. (L.B. Foote Collection/Archives of Manitoba))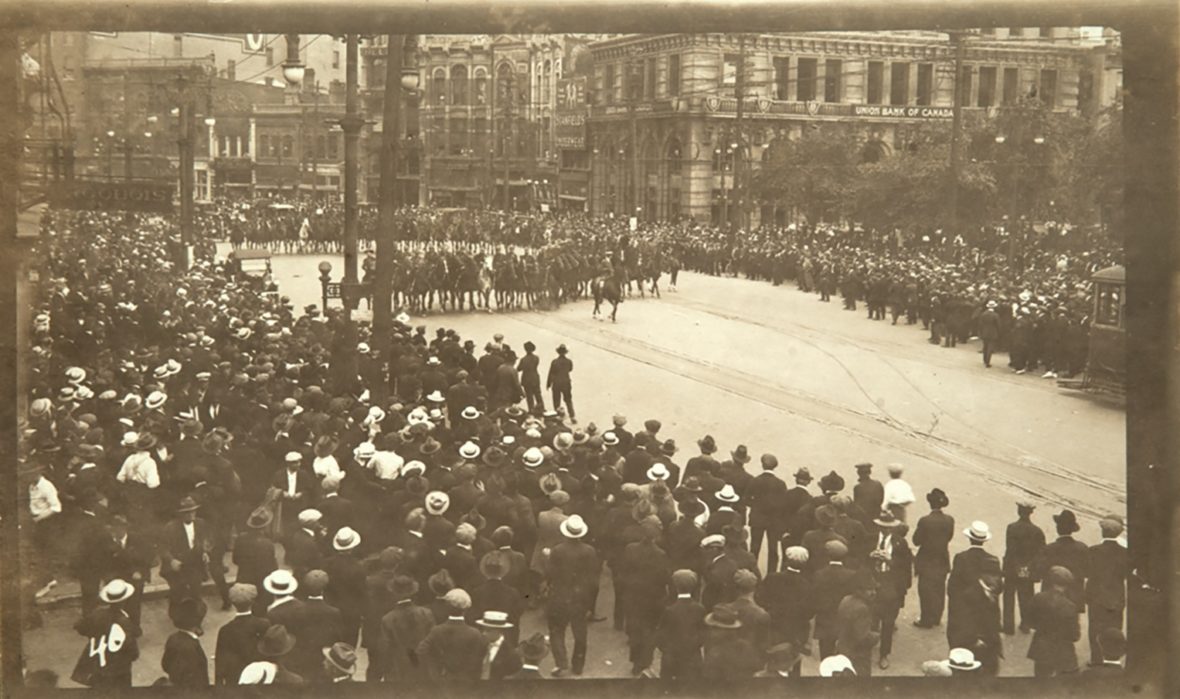 (Mounties on horseback push the crowd back from the burning streetcar. (L.B. Foote Collection/Archives of Manitoba) )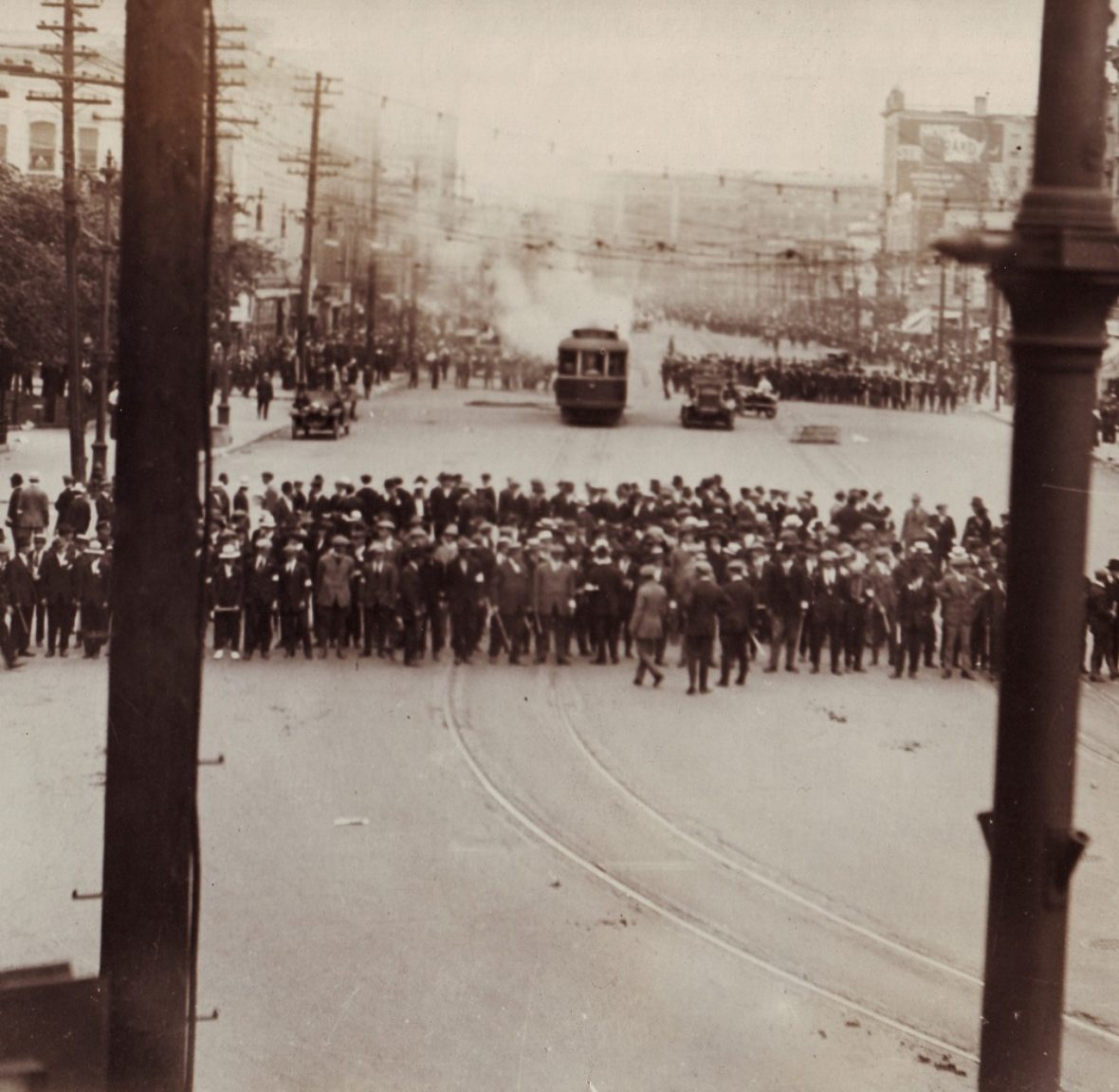 (So-called specials line up along Main Street as the streetcar burns in the background. (Eva Stewart Collection/Archives of Manitoba))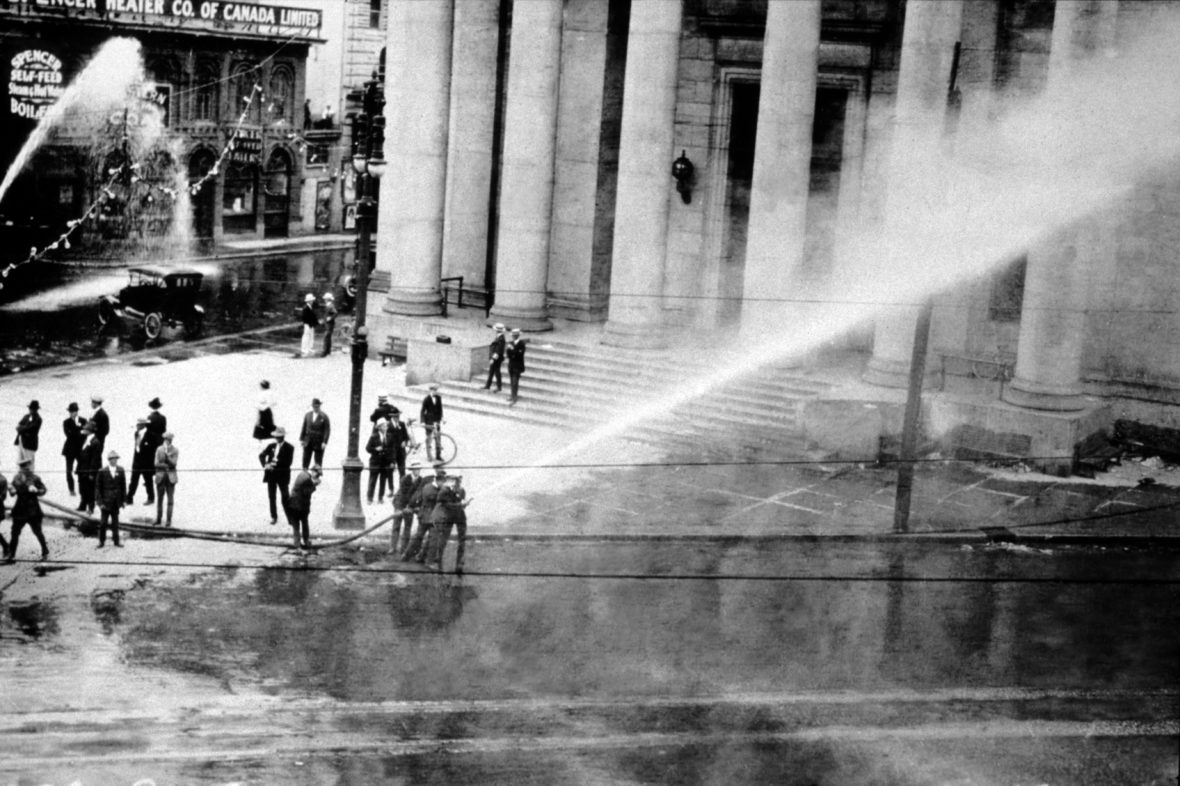 (High-powered fire hoses were used to clear away the crowds from Portage and Main. (Archives of Manitoba) )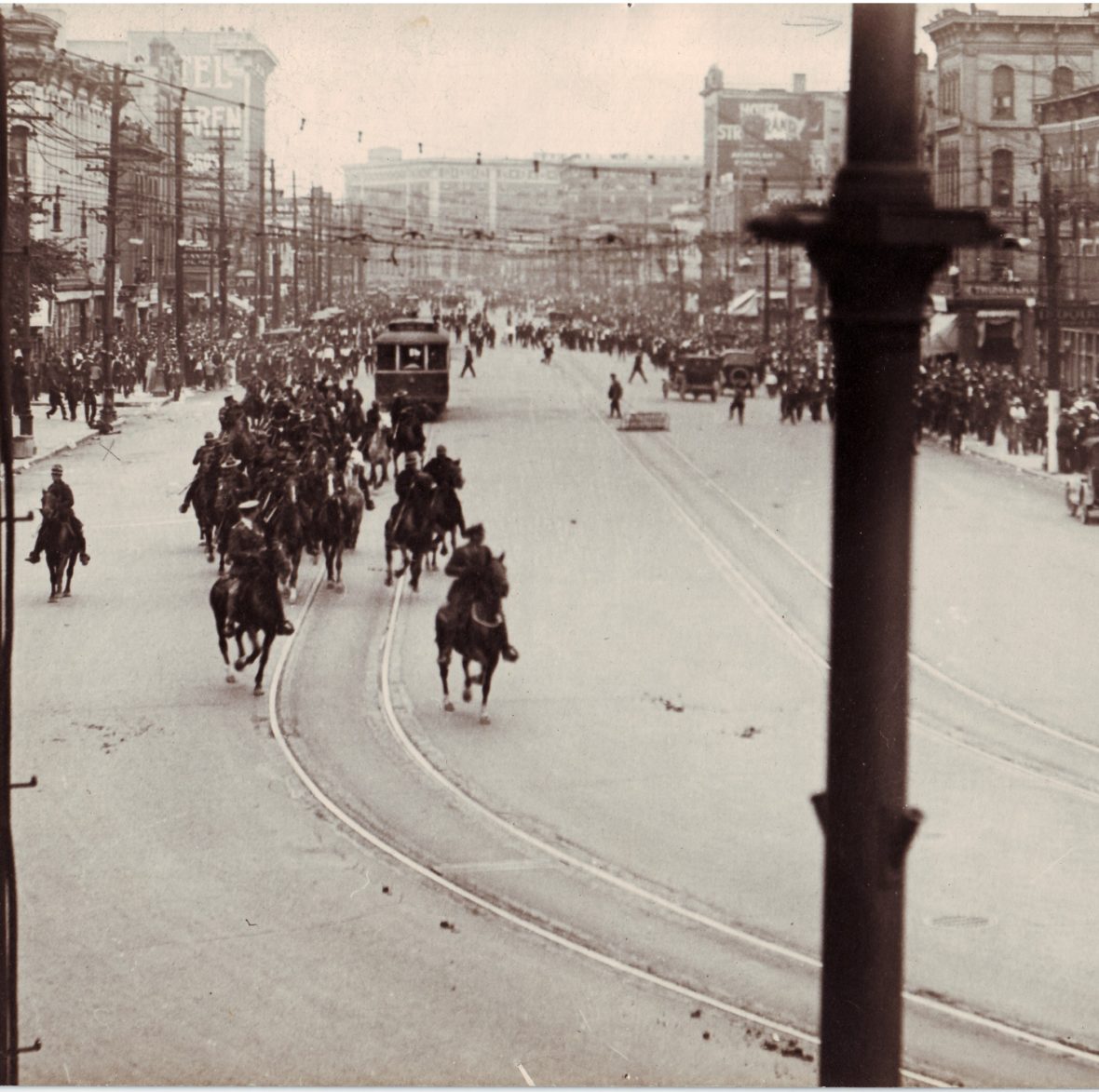 (Mounties charge along Main Street on Bloody Saturday. (Eva Stewart Collection/Archives of Manitoba) )
(Mounties swing down William Avenue, pulling out their pistols and firing. (Eva Stewart Collection/Archives of Manitoba) )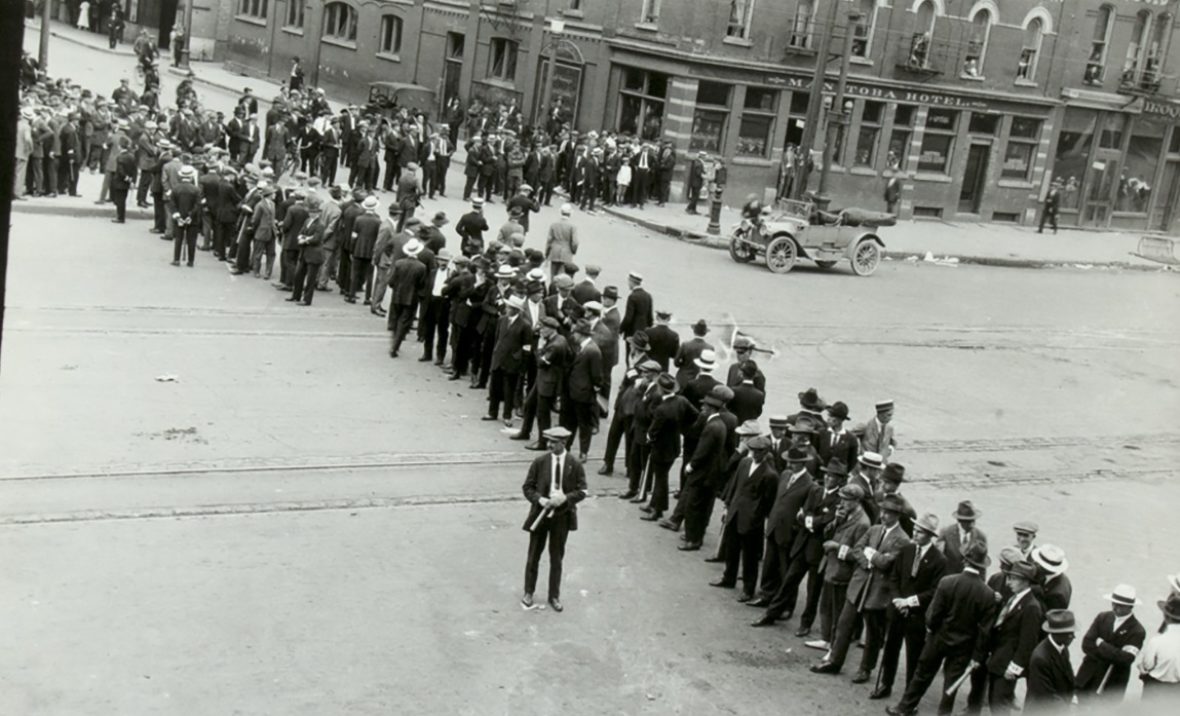 (Specials at the corner of Market Avenue and Main Street on June 21, 1919. (L.B. Foote Collection/Archives of Manitoba) )
(A member of the military poses with his machine gun on the back of a vehicle on June 21, 1919. (Archives of Manitoba) )